Virginia Unemployment Phone Number
If you are living in Virginia who is unemployed or feel you may soon require unemployment insurance benefits, then now is right time for you to start gathering information regarding unemployment eligibility and unemployment application. If you have questions regarding unemployment benefits in Virginia you might find the Virginia Unemployment Phone Number handy as a starting point. There are 2 numbers you can use. To file a new claim by telephone, call toll free 1-866-832-2363. To file a weekly claim by telephone, call toll free 1-800-897-5630. If you want help looking for work, just visit the VEC website at www.VaEmploy.Com, and click on Jobseeker Services to access the Virginia Workforce Connection.
Veterans - Please Note: The Veterans Representatives (DVOPs and LVERs) stationed in our Workforce Centers are not available to answer specific questions regarding Unemployment Insurance (UI) claims for benefits.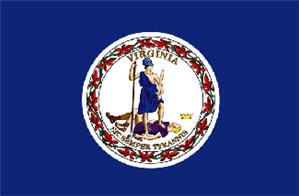 If you are a veteran with questions about your UI benefit claim, please call 1-866-832-2363, or review the Frequently Asked Questions (FAQ's) on our web site at: http://www.vec.virginia.gov/vecportal/faq.cfm. Report Unemployment Fraud - You can anonymously report UI Fraud to the VEC by calling
1-800-782-4001