Louisiana Unemployment Phone Number
If you are living in Louisiana and became unemployed or you may need to apply for Louisiana Unemployment Benefits, now is the time to start gathering information about the process for obtaining your Louisiana unemployment insurance. To file a claim for Louisiana Unemployment Insurance, you may contact the UI Call Center @ 1-866-783-5567 or you may file online.
Louisiana unemployment benefits & rules are available to anyone at the Louisiana Department Of Labor's website LAWorks at www.laworks.net/UnemploymentInsurance/UI_Claimants.asp
If you areinterested in filing a claim for unemployment benefits, then you must get familiar with the Louisiana unemployment benefits & rules and they are established in the Claimant's handbook.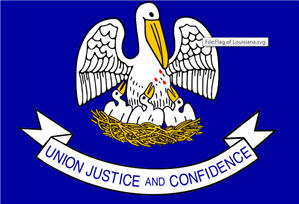 The Louisiana law sets qualifying requirements in three main areas: your past wages, your job separation, and ongoing availability and work search requirements. You must meet all of the following qualifying requirements in order to receive benefits.


Be prepared for long wait times because lots of people are trying to do the same thing that you are. Be patient and you will get through to someone that can help you. Even though it is frustrating to wait so long, please be courteous to the person you get connected to and you will get a lot more help than if you are terse and rude. The staffers on the other line are over-worked and are doing everything they can to help all of the people that are contacting them.